Published: 27th May 2021 – 14:45
Contact: [email protected]
Terms & Conditions:
ShadowFall Publications Limited's terms and conditions (collectively, these "Terms") are available here on the ShadowFall website (www.ShadowFall.com) and set out the basis on which you may make use of the ShadowFall website and its content, whether as a visitor to the ShadowFall website or a registered user. Please read these Terms carefully before you start to use the ShadowFall website.
By using, downloading from, or viewing material on the ShadowFall website you indicate that you accept these Terms and that you agree to abide by them. If you do not agree to these Terms, you must not use the ShadowFall website nor any of its content.
You must not communicate the contents of this website blog entry ("entry") and other materials on this website to any other person unless that person has agreed to be bound by these Terms. If you access this website, download or receive the contents of website blog entries or other materials on this website as an agent for any other person, you are binding your principal to these same terms.
Disclaimer and Disclosures:
This entry, which contains an implicit recommendation, has been produced by ShadowFall Publications Limited which is an Appointed Representative (FRN 842414) of ShadowFall Capital & Research LLP which is authorised and regulated by the Financial Conduct Authority in the United Kingdom (FRN 782080) (together "ShadowFall") and published onto the ShadowFall website (www.ShadowFall.com) on 27th May 2021.
Any information which could be construed as investment research has not been prepared in accordance with legal requirements designed to promote the independence of investment research and is also not subject to any prohibition on dealing ahead of the dissemination of investment research. Unless otherwise specified, the information and opinions presented or contained in this entry are provided as of the date of this entry. ShadowFall is under no obligation to update, revise or affirm this entry.
ShadowFall Capital & Research LLP manages and advises investment funds and managed accounts (the "funds") which inter alia takes positions in traded securities. At the time of publication on the ShadowFall website on 27th May 2021, the funds hold short positions in BOOHOO Group Plc and Kerry Group Plc, which may include through options, swaps or other derivatives relating to the issuers. The funds may take further positions in the issuers (long or short) at a future date. In addition, at the time of publication on the website, the Managing Partner of ShadowFall is invested in a funds managed by ShadowFall Capital & Research LLP.
Neither the authors nor ShadowFall are aware of any factor, subject to the paragraph above, which might reasonably be expected to impair their objectivity in the preparation of this entry. The authors and ShadowFall are not aware of any direct or indirect conflicts of interest, subject to the paragraph above, that might exist between the authors or ShadowFall and any issuer which is the subject of this entry (the "issuer"). In particular, neither the author nor ShadowFall has any affiliation with the issuer.
ShadowFall has taken all reasonable steps to ensure that factual information in this entry is true and accurate. However, where such factual information is derived from publicly available sources ShadowFall has relied on the accuracy of those sources.
Some of the open-source data contained in this entry may have been sourced from public records made available by Companies House, which is licensed under the Open Government License; https://www.nationalarchives.gov.uk/doc/open-government-licence/version/3/
All statements of opinion contained in the entry are based on ShadowFall's own assessment based on information available to it. That information may not be complete or exhaustive. No representation is made, or warranty given as to the accuracy, completeness, achievability or reasonableness of such statements of opinion.
This entry is only intended for investors who qualify as FCA defined Professional Clients (the "Recipient(s)"), who are expected to make their own judgment as to any reliance that they place on the content of the entry. This entry is not suitable for, nor intended for any persons deemed to be a "Retail Client" under the FCA Rules. In addition, the content of this entry is not intended for any jurisdiction outside which ShadowFall is not authorised.
This entry is for informational purposes only and is not an offer or solicitation to buy or sell any investment product. This entry is the property of ShadowFall.
ShadowFall does not take responsibility or accept any liability for any action taken or not taken by the Recipients of this entry as a result of information and/or opinions contained in the entry. Specifically, Recipients of this entry agree to hold harmless ShadowFall and its affiliates and related parties, including, but not limited to any partners, principals, officers, directors, employees, members, clients, investors, consultants and agents (collectively, the "ShadowFall Related Persons") for any direct or indirect losses (including trading losses) attributable to any information and content on the ShadowFall website including any publications on the website.
In no event shall ShadowFall or any ShadowFall Related Persons be liable for any claims, losses, costs or damages of any kind, including direct, indirect, punitive, exemplary, incidental, special or, consequential damages, arising out of or in any way connected with any information or content on the ShadowFall website or in this entry.
Recipients must exercise their own judgment and where appropriate take their own investment, tax and legal advice prior to taking or not taking action in reliance on the contents of this entry.
Forward-looking information or statements in this entry may contain information that is based on assumptions, forecasts of future results, estimates of amounts not yet determinable, and therefore involve known and unknown risks, uncertainties and other factors which may cause the actual results, performance or achievements of their subject matter to be materially different from current expectations. ShadowFall makes no representation herein that forward-looking predictions shall come to pass. ShadowFall is committed to providing services and products which are unbiased and impartial and have implemented a Conflicts of Interest Policy pursuant to FCA rules.
THEY WERE FINDING BODIES ALL OVER
"News came down that Wirecard's €1.9bn cash was missing. Braun, the CEO, suggested it was a robbery, but it had nothing to do with the Bank of the Philippine Islands; "Wirecard wasn't even a client" they said. From then on Braun kept his mouth shut. Having pitched up as Compliance Officer a week earlier, James Fries took control. And COO Marsalek didn't care. He had most of the cash. Before the Feds knew it, Marsalek was halfway around the world, striding down a Manilla back alley to meet a Libyan plastic surgeon. But still, for months after the fraud, they were finding bodies all over."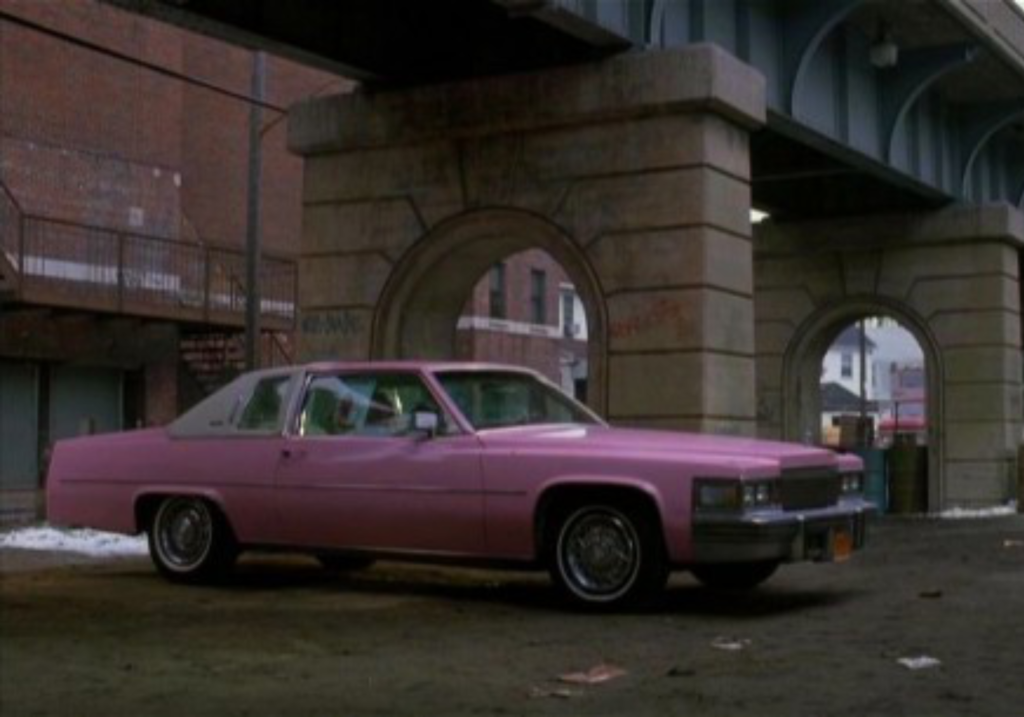 SHORT SELLING DOESN'T GET ANY EASIER
These days, the central bank printing press seems more like an old washing machine, plumbed down in the basement with an over-zealous operator. Rattling around for over ten years, constantly "FED" detergent, in 2020 the machine operator went full lather-monger and chucked in an entire box of soap powder. The bond market thinks it sees soap bubbles emerging from the seal. The equity market likes the thought of a sudsy explosion. But that's not the hard part. In early 2021, short sellers were also up against armies of retail investors – logging in to RobinHood accounts. And then on top of this short sellers are contending with Archegos-type events. The common philosophy seems to centre on cornering the market in single stocks.
HOWEVER …. THERE ARE GLIMMERS OF HOPE FOR SHORT SELLERS
In Europe, the tide is turning. We're talking about regulators and enablers that frauds and all-round wrongdoers rely upon to keep them going. Reputational risk is the bogey on their European radar. The catalyst? Wirecard.
Some market participants knew Wirecard was a fraud. Its scale only became more obvious as each year passed. Those that didn't get the memo (or didn't care) were its shareholders, investment bank analysts and the German regulator. Deep down, we believe that its auditor and covering analysts either knew or, if not, probably should have known. But as time went by, the short sellers and critics were hung out to dry – or in some cases hunted – and the enablers became emboldened. Then in June 2020, Wirecard's façade was revealed in all its glory and the aftermath is turning out like the "Layla" montage scene from Goodfellas. As the piano music played, any wise guy who had even breathed on the "Lufthansa heist" was either found tumbling out of a dumpster, strung up at the back of a frozen meat truck, or had been "whacked", and left slumped in a pink Cadillac, engine idling, in a rundown part of town. Well, much like in Goodfellas, the bodies have been piling up for those involved in Wirecard ever since its ruin and some are taking notice.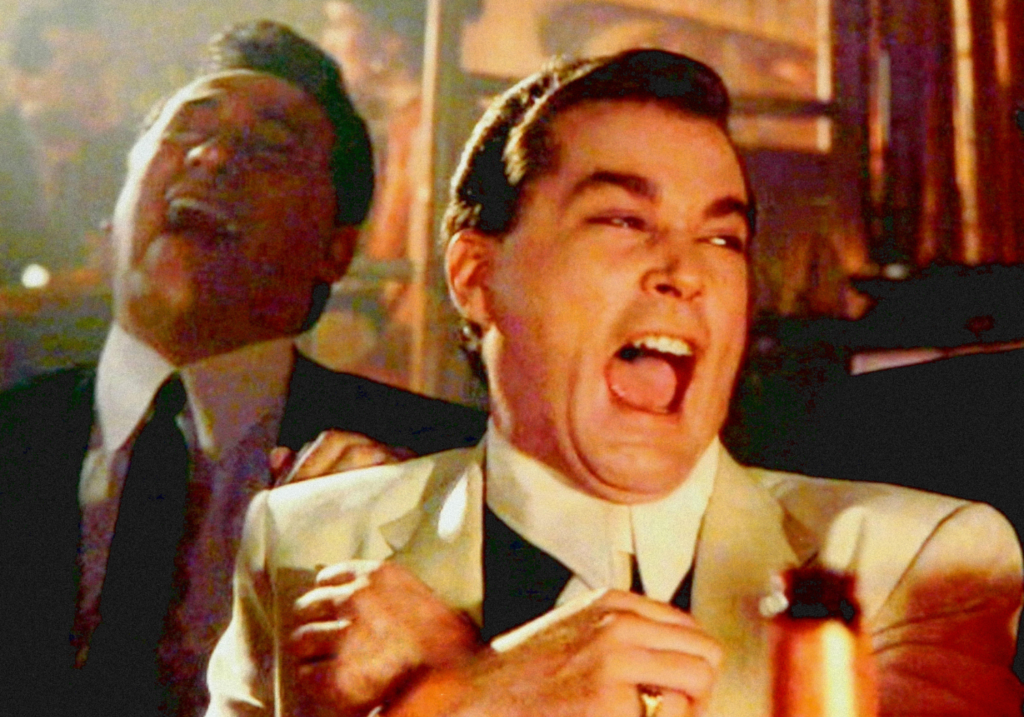 THE WIRECARD BODY COUNT
THE SELL SIDE – for years, the cheerleaders of Europe's most obvious fraud now realise they've been played like a well-tuned glockenspiel. How did investment bank analysts not know? Maybe it's easier if you don't bother reading the KPMG special audit report, which read like a script to a Stephen King movie. "But it's in German" said one analyst. Here's another German word: Dummkopf.
THE AUDITOR – EY entered Wirecard's scene in 2008. Up until and including the fiscal year 2008, Wirecard's financial affairs had been audited by Roland Weigl from a small audit firm, RP Richter.
Weigl was well known to Wirecard's CEO, Markus Braun, since he also audited several other businesses Braun was connected to. But when Wirecard came under scrutiny from allegations of accounting impropriety in 2007, Braun's "Bestie Freunde", Weigl, clearly wasn't box office material. A "big 4" was needed to win the Academy Award for "Best set of Accounts 2008". EY was appointed and the Oscar went to Wirecard. From 2009 onwards, EY audited Wirecard …. until its collapse.
Judging by the way the evidence has piled up in the German Parliamentary inquiry into Wirecard, there appears to us to be a not inconsiderate risk that EY pays dearly for its cameo appearance in the Wirecard collapse.(1) Perhaps why it shied away from providing an opinion on S30's accounts last week – stay tuned ….
THE REGULATOR – we think it's fair to say that the German financial regulator, BaFin, has not distinguished itself in glory. In late January 2021, I provided testimony to the German Bundestag inquiry into Wirecard. During four hours of questioning, the head of the committee apologised for the mistreatment I'd experienced in attempting to help highlight the Wirecard fraud. More importantly, I was asked how a short seller would go about improving the regulatory oversight. Bearing in mind that German politicians have historically viewed hedge funds in the pejorative as "locusts", this approach to short sellers was like a movie starting out as "Amityville Horror" and ending up as "An Affair to Remember". Incidentally, my view?: "An SEC style approach, greater financial market experience amongst the staff, and a new broom". The writing was already on the wall for the then BaFin President, Felix Hufeld, but later that same day both he and his underling, Vice-President Roegele, were given their marching orders.
REPUTATIONAL RISK RISING?
As the dust settles, we have seen tangible signs that reputational risk is a growing factor for contemplation with several market actors.
THE SELL SIDE – Reputational risk concerns by sell side? Ok. Maybe not. In fact, we believe that matters of objectivity within some investment bank research departments continues to deteriorate to the degree that some sell side analysts are relied upon by management to be the first responders when a company has fallen under the scrutiny of a critic. Don't believe us? Here's a few examples:
KERRY GROUP(2). Please note that ShadowFall is short Kerry Group. Dual listed on the Irish and London Stock Exchanges, Kerry is a EUR 19.5bn market value provider of foods ingredients for the food, beverage and pharmaceutical industries. It has principally grown through a series of acquisitions – we calculate at least 89 since 2009.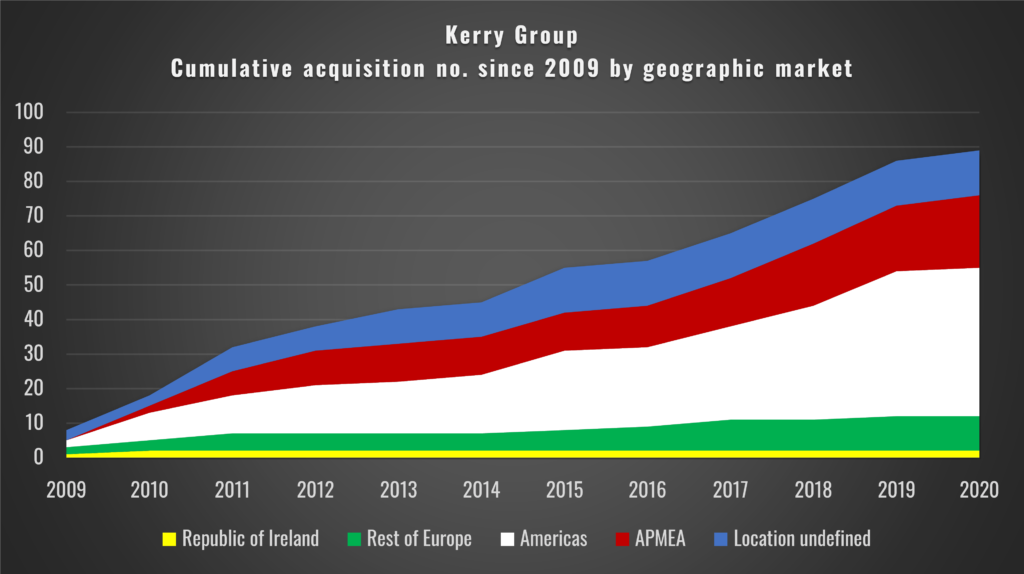 On February 11, 2021, an anonymous short seller, Ontake Research(3), published a report on Kerry Group, challenging the company on its disclosures of acquired businesses. Within a matter of hours, one sell side analyst had already typed-up and dispatched his rebuttal.
The thrust of the defending analyst's argument was:
1) there was nothing new in the report (actually there was); and
2) if Kerry was overpaying for low profit generating assets, then it would show up to the detriment of Kerry's return on capital (on our calculations, it does).
Meanwhile another Kerry proponent from the pool of investment bank research simply parroted what management told them in a discussion. Well, Jesus, Mary, Joseph and the wee donkey! In so many words, management essentially said "move along, there's nothing to see".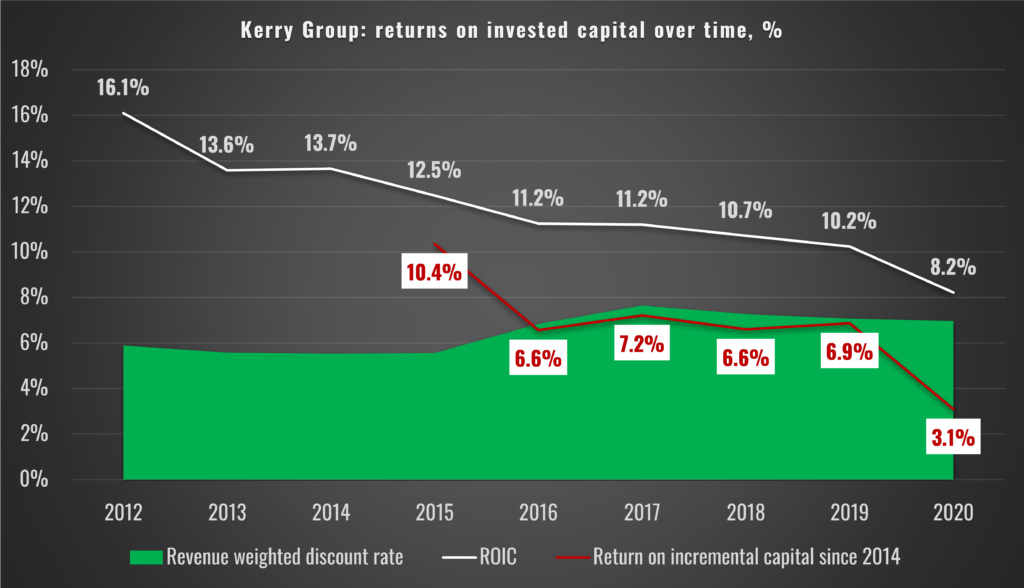 How the veracity of a 32-page report was determined within a few hours is beyond us – funnily enough, the same thing happened with the 100-page Zatarra report on Wirecard. Yes, there were some stretched conclusions in part of the Ontake report. That's the problem with camera shy companies. We guess if they won't provide disclosure, then the viewer has to attempt to visualise the scene. Nonetheless, we thought it deserved proper scrutiny, so that's what we did. Scrutinise it. Our lasting impression is that Kerry's covering analysts must be looking at a different business to us – content to ignore the deteriorating return on capital, while drinking the Koolaid of acquired technological knowhow.
As a flavour of why we reckon matters at Kerry are so bizarre, we highlight that Kerry claims to have acquired Ensyn Technologies in August 2019. We've no idea why it made such a claim, since all the evidence we've been able to gather – both online and locally on the ground – suggests that Ensyn Technologies remains very much under the ownership of US based, Ensyn Corporation. We also asked Kerry's investor relations quite simply, "Please could you confirm if Kerry Group has acquired the legal entity, Ensyn Technologies?" So far, we haven't had a response. From what we can tell, all that has happened is in 2017, Kerry commissioned Ensyn Technologies to build it a plant, which it took ownership of in 2019. But that's either replacement or growth capex, right?
As far as we're concerned, integrity is a key attribute to be sought after in management, which leads nicely onto our next and more timely example ….
SOLUTIONS 30 SE (S30). Listed on the Paris Stock Exchange, S30 is an IT services provider, now capitalized at EUR 450m. What seems like a veritable life-time ago, the short activist, Muddy Waters Research, had given a clue that something may be amiss at S30. It posted a disclosable short interest in May 2019. Apparently, despite Muddy Waters' astonishingly strong record on calling-out stock market flops, few thought this odd.
Some time later, in 4Q20, an anonymous report on S30 came into circulation(4). The thrust of the report seemed to be that S30 had links to persons with criminal convictions, and that S30's accounts might be unreliable. On the latter, we thought the author had a point. When we read S30's financial statements – as with any decent horror flick – the sweet and salty flew everywhere as we leapt out of our skin.
By December 9, 2020, the anonymous report, which by all accounts had been floating around with press and sell side for some time, was finally acknowledged. S30's management responded. Thereafter, from December 11, 2020, Muddy Waters presented a series of open letters to S30's management. These posed perfectly reasonable questions – to which any sensible investor might seek answers – and for which S30's management made a response of some sorts. Then l'accusé (S30) sought to put an end to all these allegations, by announcing an independent review in late January 2021. But like a dog that had snaffled his master's rosbif, Muddy Waters didn't stop chewing, eventually leading to S30 announcing among other ad hominem swipes that:
We'll come to S30's audit firm, EY, in a moment. However, as figure 5 suggests, sell side analysts were yet again asleep at the wheel. Staggeringly, right up to the day of S30's grande plonger, there were no sell recommendations on the stock.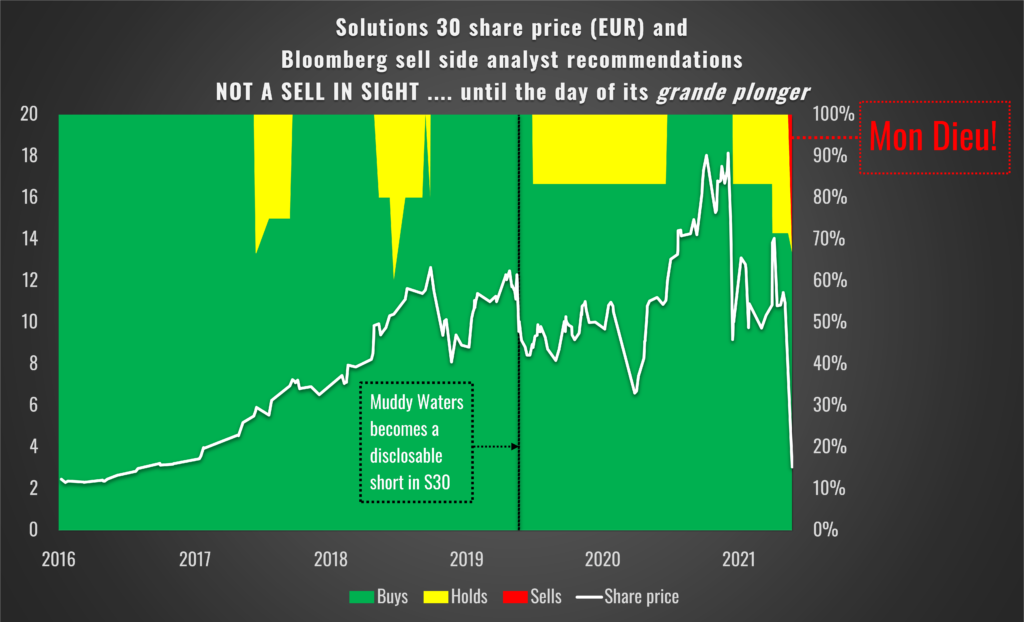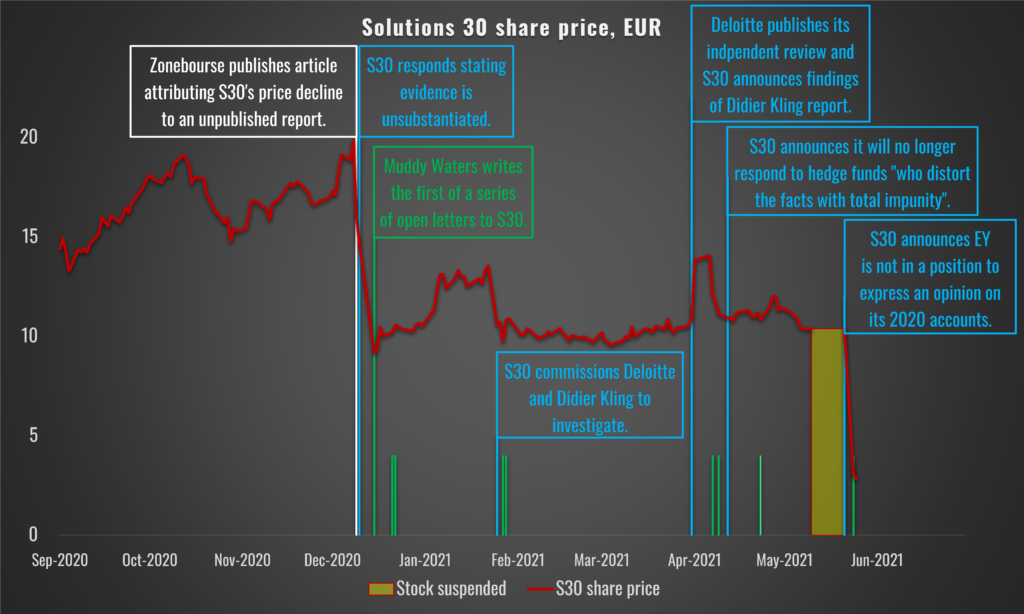 THE AUDITORS – As we note above, in the light of the work performed by EY for Wirecard since 2009, we believe that EY's reputation has been somewhat tarnished. Not only did Wirecard collapse on its watch, but it has also audited other investing disasters such as NMC Health Plc, Finablr Plc, Bio-On SPA, and Luckin Coffee Inc, to name a few.(6,7) Perhaps this is why, despite being appointed by S30 in May 2019 and signing off the accounts for FY19 with an unqualified opinion, it couldn't stomach another potential accounting fiasco. On 21 May 2021, S30 announced that it was unable to receive an audit opinion on its 2020 financial statements.
It's possible that EY's trials and tribulations may have spooked the three other "big 4" auditors. For example, since 2014, PwC served as Boohoo's auditor.(8,9) Please note that ShadowFall is short Boohoo and some of our prior commentary on Boohoo can be found here: "When Management Speaks".
At its AGM in June 2020, Boohoo, the UK-listed, online fast fashion retailer, reported a barnstorming 94.3% approval to re-appoint PwC as its auditor. A month later in early July, the Sunday Times broke the story:
"Boohoo: fashion giant faces 'slavery' investigation".
(10)
Then a few months later, in October 2020, PwC exited stage left as the FT reported:
"PwC is to resign as auditor of fashion retailer Boohoo on concerns about the risks of continuing to work for the online group, which is under scrutiny for suppliers paying workers below the minimum wage."
(11)
By October, PwC would likely have been aware of the trouble EY was having with Wirecard – as well as the other accounting debacles listed above. The damage caused was obvious. We note that when Boohoo faced similar allegations in January 2017, PwC continued to audit the group for a further three years.(12) Shortly after the FT story, Boohoo announced that PwC would not participate in the tender process for its 2021 audit.(13)
You might think that Boohoo, being a GBP 4.2 billion market value company, would have no problem finding another "big 4" to audit its books. Apparently not. It wasn't until December 2020 that the tender process concluded when Boohoo announced with immediate effect the audit appointment of …. PKF Littlejohn LLP.(14)
THE INSTITUTIONS – We've certainly witnessed some aspiration to learn lessons from the Wirecard saga. A few institutions have even reached out to ShadowFall to present to their teams on how Wirecard and other listed blow-ups are identified, and if or how we see the European short landscape developing hereafter.
Elsewhere, assessment of reputational risk appears more mixed. On the one hand, again using Boohoo as an example, we've seen at least one institution deciding that it didn't wish to remain as significant a shareholder in the aftermath of the allegations of exploitation in its supply chain. As the FT reported in July 2020:
"Having spoken to Boohoo's management team a number of times this week in light of recent concerning allegations, we view their response as inadequate in scope, timeliness and gravity," said Lesley Duncan, deputy head of UK equities at Aberdeen Standard Investments, SLA's fund management business.
(15)
More recently, reputational risk seems to have focused the minds of institutions in relation to Deliveroo, the UK listed, online food delivery platform / moped conductor. The share price has fallen 34% since the company listed on March 31, 2021. This is from an already bottom of the range initial price of 390p per share. On the Governance side, investors seem to have taken a dim view of the dual class share structure, providing the founder and CEO, Will Shu, with twenty votes per share to other investors' one vote per share. Perhaps more from a reputational risk perspective, Social considerations also appear to have driven some investors to avoid the stock due to concerns regarding the treatment of Deliveroo's workers.(16)
The common theme here is ESG related risks. Good quality ESG in itself is a protection against adverse actions for investors. However, given the warning signs for S30 and some of the other examples mentioned – where there was a focus on the quality of financial statements – perhaps institutions should also be extending increased wariness to the quality of accounts as well?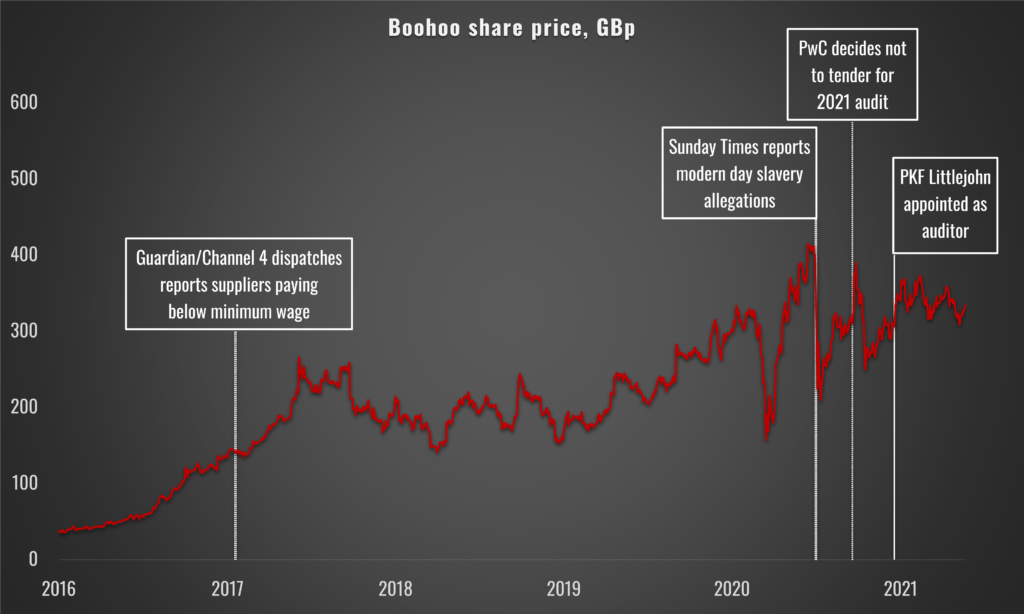 THE REGULATORS – When considering that BaFin was the presiding regulatory body regarding Wirecard, it's no surprise that most European introspection has occurred in Germany. BaFin is being shaken-up.(17) For short sellers and whistleblowers, we view this as good news. Next time we have a rogue German company's wrongdoing to report, we have greater faith that BaFin will take our call.
Elsewhere across the continent, it's not altogether clear how regulators will approach the Wirecard fall out. An obvious example to monitor is the French regulator's stance, the Autorité des Marchés Financiers (AMF), regarding Solutions 30. While S30 may have referred a complaint to the AMF on 14 December 2020, several months later on May 18, 2021, to its credit the AMF was telling S30 to chivvy it along with releasing its 2020 annual report without further delay.(18)
We also note that in April 2020, the AMF proposed several targeted measures concerning shareholder activism.(19) Regarding this, the AMF stated:
"In this respect, the AMF considers that it [activism] should be encouraged. For the regulator, the challenge therefore is not how to prevent activism, but how to set limits and make sure that it is able to control the excesses."
A principal focus of the AMF appears to us to ensure that accurate information is disclosed at all times, and if it is shown to be incorrect, then a correction is provided without delay. We believe that this is a positive development, demonstrating that the French regulator is open to accurate and informed debate. This sentiment can only have strengthened following the demise of Wirecard and the recent tribulations of S30.
Footnotes
PLEASE NOTE THAT SHADOWFALL HOLDS A SHORT POSITION IN KERRY GROUP.
To be clear, ShadowFall has no idea who the author of Ontake Research is, nor have we had any correspondence with Ontake Research.
To be clear, ShadowFall has no idea who the author of this report is, nor have we had any correspondence with those responsible. Further, Muddy Waters has stated that it is not the author of the report, nor did it have prior notice of its publication.
https://www.dandodiary.com/2020/10/articles/accounting-issues/financial-scandals-involve-ernst-young-audit-clients/
PLEASE NOTE THAT SHADOWFALL HOLDS A SHORT POSITION IN BOOHOO.
https://www.theguardian.com/society/2017/jan/23/textile-firms-paying-uk-workers-3-per-hour-investigation-finds
https://www.theguardian.com/business/2021/mar/25/another-major-asset-manager-says-it-will-not-invest-in-deliveroo
https://www.amf-france.org/en/news-publications/news-releases/amf-news-releases/amfs-press-release-about-company-solutions-30-se